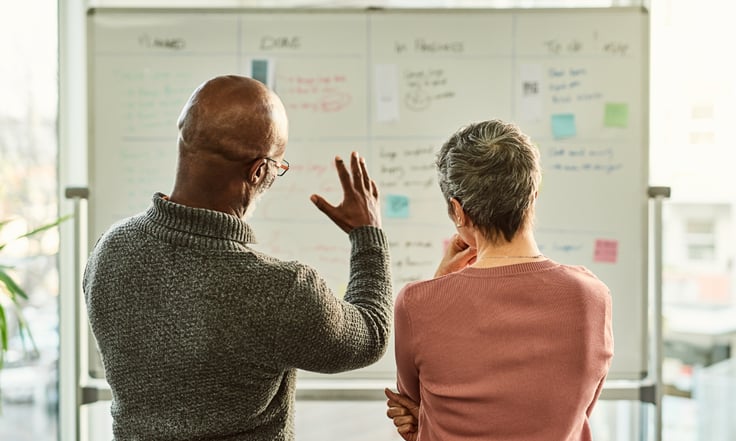 Remote work is here to stay and begs the question of how enterprises will continue to thrive while meeting employees' desire for long-term hybrid work opportunities. Many organizations saw productivity increase during the pandemic. While that cannot be attributed solely to the availability of remote work, it does say something about the value of supporting a distributed workforce through best-in-class technology and secure internet connections.
The pressures associated with the initial pandemic response that necessitated remote work has morphed into the pressure to offer permanent flexibility to the workforce. To maintain productivity momentum going forward, executives and IT leaders must cultivate a shared experience between employees in traditional office spaces and those remaining in all remote or hybrid workspaces. How can organizations accelerate business outcomes while still facilitating a consistent employee experience despite disparate work environments?
The pandemic forced hurried IT decisions to migrate applications to the cloud that complicated security and maintenance issues around VPN, data encryption, and compliance. Now, business and IT leaders must work to create long-term IT strategies that capitalize on the variety of hybrid cloud solutions available: on-premise, public cloud, and private cloud. For many businesses, taking a hybrid cloud approach is one way to ensure that data is secure, communication is collaborative, and business workflows are accessible but restricted by role. Organizations that can balance their business operations across a hybrid cloud solution will enjoy the benefits of a fully functional virtual office and employees that work together to optimize the customer experience.
Some core benefits of hybrid cloud that help shape businesses outcomes:
AGILITY & SCALABILITY: 48% of companies plan to move 50% of their apps to the cloud. (O'Reilly, 2021)
ORCHESTRATION & INTEROPERABILITY: 50% of organizations want to improve hybrid cloud interoperability. (MIT Technology Review, 2022)
CLOUD INFRASTRUCTURE: 83% of enterprises point to hybrid multicloud as the ideal operating model (Enterprise Cloud Index, 2022)
The pandemic highlighted the lack of appropriate network infrastructure at the enterprise level that could make it easy to support migrating data, workflows, applications between data centers, public cloud, and on-premise hardware. Many companies were caught flat-footed at the beginning of the pandemic, relying on legacy systems and outdated technologies; these needed to be replaced quickly to accommodate business operations for a remote workforce.
Is your business looking to launch or invest more infrastructure in hybrid cloud solutions? This comprehensive guide will provide you with thought leadership about hybrid considerations for your organization. It examines the different approaches to take to customize your cloud adoption strategy. TBC can help you architect a hybrid cloud transition and cloud infrastructure customized to your business needs.