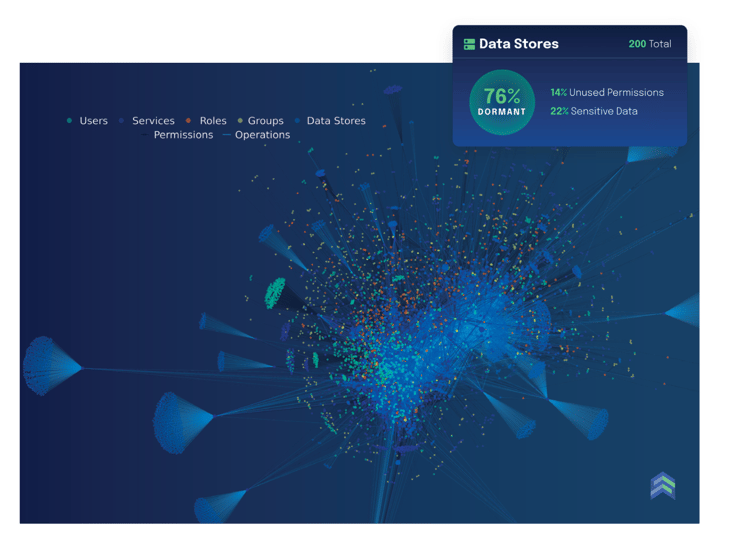 1. Lack of Data Inventory
Organizations simply don't know what data
they have, where it is, or why it is important.
2. Dormant Data Stores
They're old, unused, and potentially ripe for an attack because no one's paying attention.
3. Over-Privileged Data Stores
Just like over-privileged identities, an over-privileged data store has widespread access enabled, inviting trouble.
4. Dormant Identities
The single most common data security issue and one of the overlooked paths to breaches and attacks.
5. Over-Privileged Identities
It's common for organizations to overestimate the level of access and privilege an identity needs.
6. Delayed or Incomplete Employee & Vendor Offboarding
TBC's engineers have discovered instances where departed vendors or employees still retain admin-level access to sensitive systems and data. We think you can pretty much guess the risks.
7. Inadequate Segregation of Duties between Development, Test & Production Environments
Companies often fail to enforce segregation of duties between development, test, and production environments.
8. Application & Backup Misconfiguration
There are a lot of ways applications, systems, or backups can be misconfigured. TBC often sees things like inadequate access controls, unprotected files and directories, and access to unnecessary or unused features.