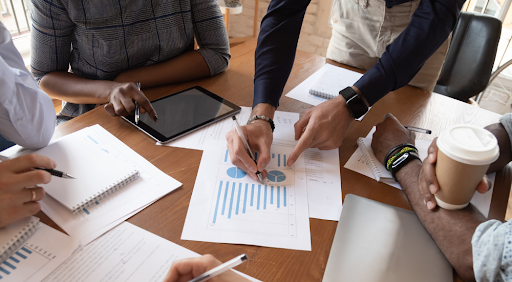 Why do you need a standardized cybersecurity framework?
How valuable are reliable operations and secure service delivery to your organization? Not the type of service delay caused by internet latency, but rather when malware hits your unmonitored network and your business grinds to a halt. Your employees cannot work, your customers cannot contact you to conduct business, and company data is on the black market. If you cannot engage in business, you are not in business.
Modern business outcomes are often based on technological capabilities. In order to maintain, and have the ability to restore operations, the relationship between business and tech needs the support of a prescriptive cybersecurity framework.
To verify the success of your cybersecurity program, you need metrics around your current state of cyber maturity. How do you measure success when a decrease determines success? There is no doubt that your business will profit from decreased risk. But it is impossible to determine your company's level of cybersecurity coverage without a foundational framework. You can also use that same cybersecurity framework to map out controls and governance to be implemented across your environment to improve your maturity profile.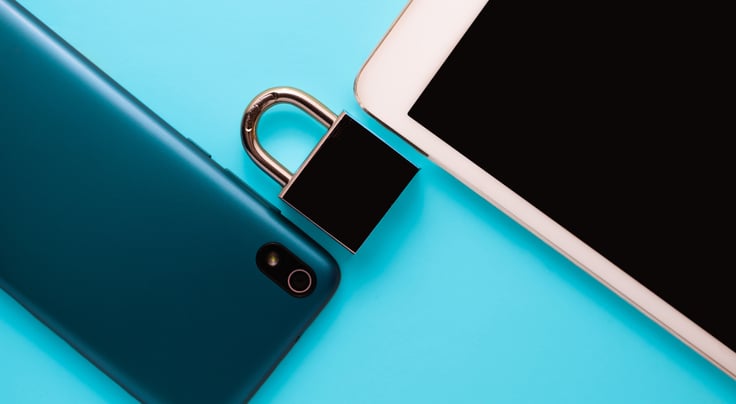 Start with the NIST Cybersecurity Framework
The U.S. government offers organizations a simple, standardized security framework known as the National Institute of Standards and Technology (NIST) cybersecurity framework. NIST offers core standards to measure your cyber risk against the business outcomes you can expect to achieve.
Based on the following NIST pillars, organizations can tie operations and service delivery to an appropriately funded level of acceptable risk. Unless your company has a bottomless budget, you will not reach 100% security coverage; thus, you need to determine how much risk you are willing to accept.
IDENTIFY Identify the threat landscape with tools like vulnerability scanning, network mapping, and domain auditing. Identify every single asset running in your environment.
PROTECT Implement end-user security access management with multi-factor authentications. Employ educational training for employees to actively monitor email accounts to detect phishing emails, and to avoid opening dangerous attachments.
DETECT Integrate your security incident event management (SIEM) and network intrusion detection system with an endpoint detection and response automation framework - and tie that to your network and firewall.
RESPOND Use an automation framework to contextualize reports, prioritize alerts, triage incidents, produce ticket assignments, and have IT run playbooks based on a single collaborative framework.
RECOVER Measure restoration capabilities by the time it takes to return to standard business functionality after an impacting event. It is essential to analyze data from each recovery in order to update process plans. Determine your backup and restoration capacity (how fast you need to be up & running after an incident).
"We are seeing a rapid evolution and increase in cyberattacks targeted at the large expanded digital footprint that organizations are amassing today. The pandemic has reinforced the critical need for cybersecurity programs that are agile enough to react to minor and major extraneous shocks." - Gartner, April 2021
Build your cybersecurity strategy based on a security framework
It is costly and exhausting for IT teams to remain productive in a reactionary cycle of fighting fires. But when organizations proactively build strategic processes around data security, they can position themselves to lessen the impact of cyber incidents. A security strategy that maps out business priorities and identifies critical data and workflows on the cybersecurity framework will support continuous business operations and service delivery.
The success – or failure – of your current security posture may be measured against the cybersecurity framework. These metrics allow executives to make outcome-driven decisions about future security investments. If executives can accurately determine their risk tolerance, they can justify security investments for the appropriate amount of coverage.
But how much coverage do you need? It depends on the priorities of your organization and the maturity of your security posture. As you build your strategy, make sure to identify every asset, system, application, and network that could be a liability to your organization's security.
So now that you understand the need to implement a cybersecurity framework, how much should you budget for security coverage? Determine how much you are willing to invest in employee cybersecurity training, process enforcement, tools, and continued education for IT teams. Balance that against the cost impacts of a single security incident or an employee opening a malicious phishing email and infecting your network. The budgeting process is challenging, but knowing your cybersecurity maturity position can help inform the budget.
Determine your cybersecurity maturity based on the matrix
The cybersecurity matrix measures your current risk profile across the 5 NIST pillars (Identify. Protect. Detect. Respond. Recover.). The matrix will help reveal gaps in protection and provide awareness around how you use your existing technology stack. It will highlight vulnerabilities and reveal the cybersecurity health of your organization. Ultimately, your cybersecurity maturity 'grade' will be based on how well you assess, monitor, and mitigate risk across your enterprise.
Once you have that foundational information, you can determine the appropriate level of risk that your organization is willing to accept; and then build an outcome-driven roadmap to meet your cybersecurity goals. And in planning for your future state, you can move across the matrix and incorporate additional protections, until your organization achieves your targeted cybersecurity performance.
Executives and IT leaders should collaborate to identify the benefits of tighter security controls and how IT investments will promote business outcomes, drive value, and contribute to revenue. Then determine how much you are willing to invest to positively impact your bottom line.
Ask questions like: Do we have the correct number of tools? Do we have the people, processes, and technology needed to meet our cybersecurity goals? Do we need additional guidance? Can we benefit from outsourcing cybersecurity monitoring to mature more efficiently?
It is far easier to defend the IT budget 'ask' and prioritize investments when you can see exactly where you stand and have prepared a roadmap to address your security strategy. Building cyber maturity is a process; no one tool will instantly provide total coverage.
"The siloed nature of today's security disciplines is quickly becoming a liability." - Gartner 2021
Build a tool and service-based solutions roadmap to maximize your coverage and reduce risk
Build a solutions roadmap that addresses the protection of your devices, applications, networks, data, and users. Then employ a cost/benefit analysis to determine the appropriate level of risk that is tolerable for your organization and map top-tier protection tools to your most significant revenue generators, business-critical data, and operations. But do not rely on tools alone. Tools without integration are just expensive toys. Instead, invest in the people and the processes that complement the technology being implemented.
Cybersecurity budgets should remain flexible enough to cover organizational changes and priority modifications. In the mapping process, be sure to tie all the investments back to the support and protection of business outcomes and goals.
The ideal roadmap will guide the organization to understand the cybersecurity challenges they face and the level of risk they are willing to accept. If you track your budget and capabilities against your strategic roadmap, there will be clear metrics to measure success or failure.
Explore how tools are used, how assets are managed, how patches are deployed, and how threats are mitigated. Then, you will be able to adapt all those processes to increase protection. A tailored solutions roadmap can reduce costs associated with downtime, verify data backups with regular testing, and improve your cyber maturity score. Executive oversight ensures that the cybersecurity strategy is communicated to all employees, adhered to on a companywide basis, and reviewed annually to adapt to changes in your business environment.